Whoppie Pies are amazingly yummie! A soft chewy cookie sandwiched together with a delicious filling. What's not to like?! Below are some great inspiring recipes for you and me to indulge in.
Perfect fall flavoured Pumpkin Whoppie Pies from
Steamy Kitchen.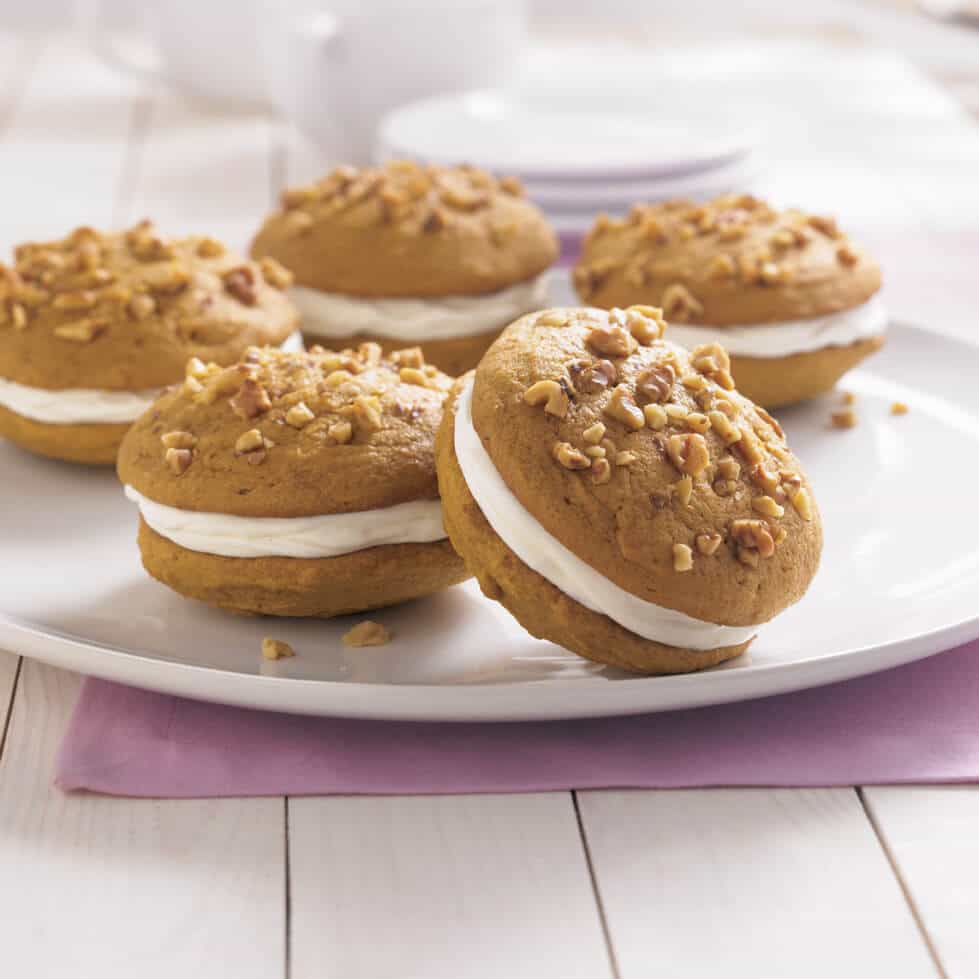 I love cookies with oatmeal so I couldn't resist these lovely Oatmeal Whoppie Pies from
Oishii Treats.
Oh my, these look amazing!! Mint Chocolate Chip Whoppie Pies from
Tracey's Culinary Adventures
Or these Chocolate & Salted Caramel Whoppie Pies from
Erin's Food Files
. They look rich and decadent, just the way I like it!
If you prefer something more refreshing why not try these cute Lemon Whoppie Pies from
Sweet Peas Kitchen
ENJOY!